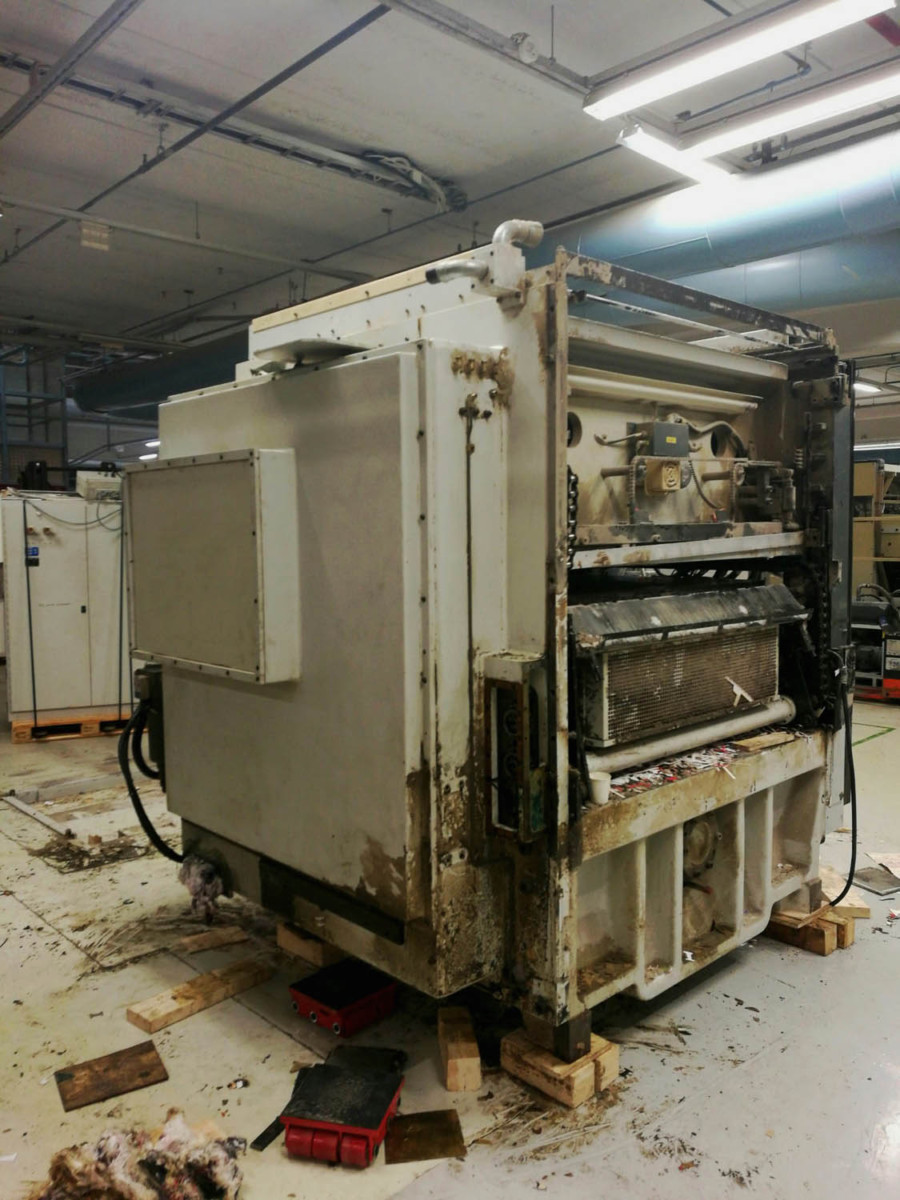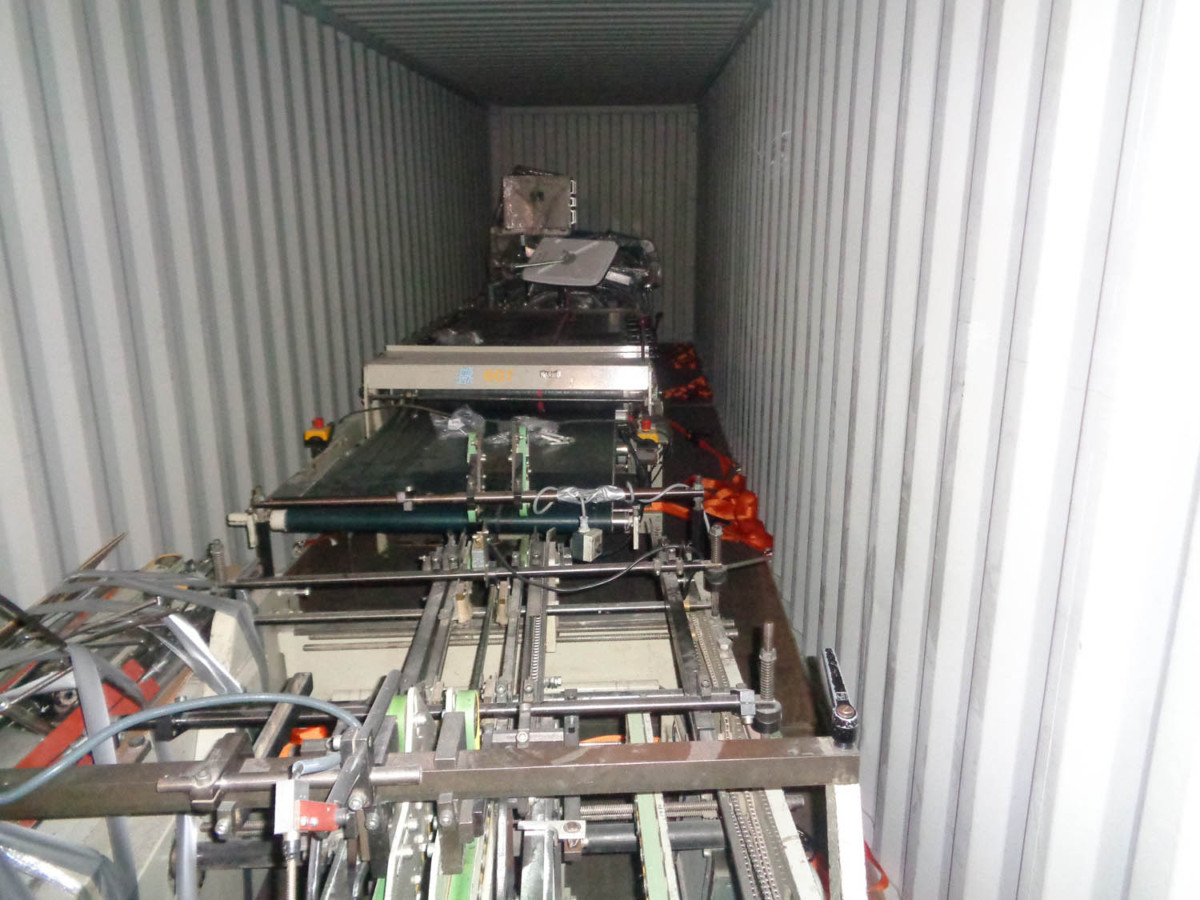 Die cutting station, 21 tonnes of Bobst 142 to be loaded.    Jagenberg Diana 125-1 loaded for Middle East.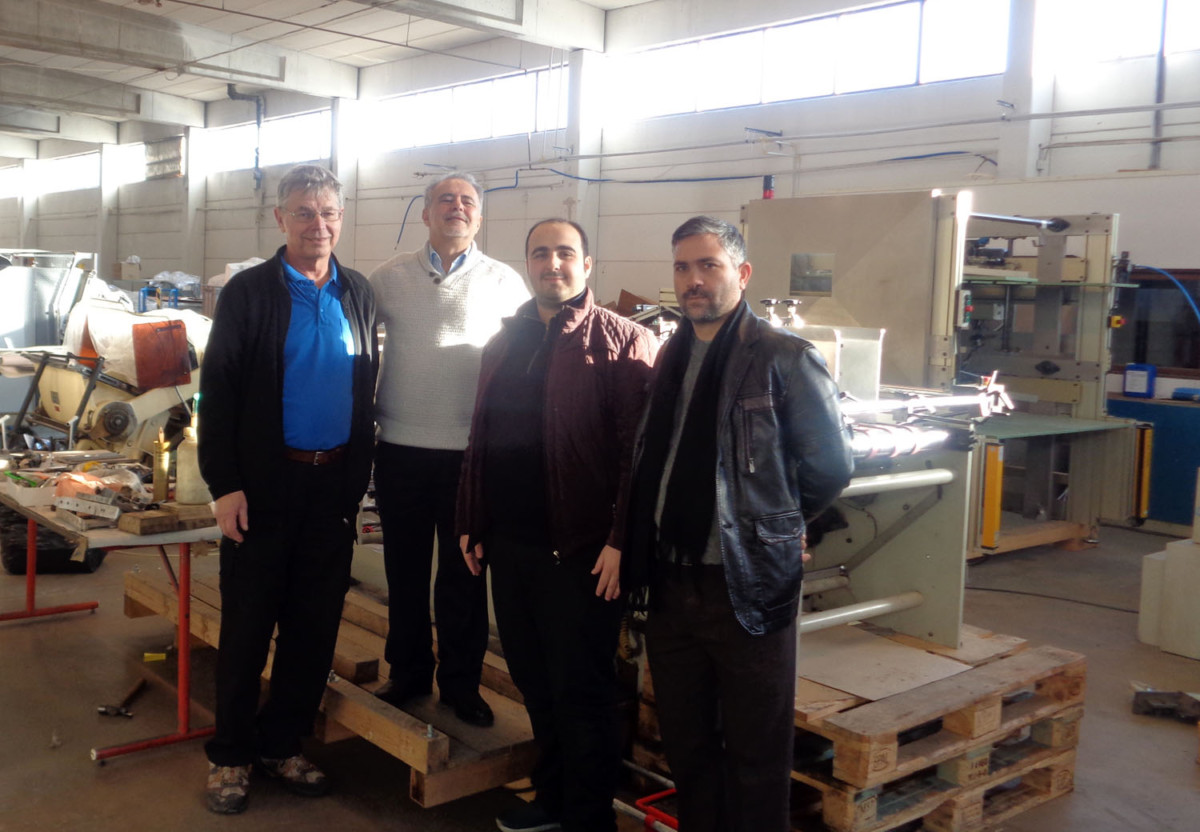 From left, mr Raul Svärd,  mr Alex Khazaie from Arapak and
visitors from Iran, mr Hamidreza Hosseini and
mr Shahdad Mohammadyari from the company Tarhe Aval.
All standing in front of a tray forming machine which they
just purchased from Arapak.