Automatic applicator of multiple double sided tapes.
Installed a dedicated machine, ARAGLUER 1000, ARATAPER TA 130

,

or any existing folder gluer.
Developed and produced in Sweden
Control Systems and brackets for integration into existing folder gluers
Application of tapes and tear strips from 4-30 mm width and from 35 mm length
Speeds up to 30-40 000 tapings/Hr.
Quick tape width and cut off length change
 Very accurate, fast and safe

Application of reinforcement tapes and carrying (tape) handles
Saves set up times, saves tape, do not spoil printing if applied prior to die cutting
Less waste at start up and jams. Misplaced tapes can be easily removed and the box can be run again
No burning hazard from expensive Hot Melt based alternative systems.
Tape unwind for large spool rolls of 2500 m with quick change
1-6 applicators in one machine
E-Commerce boxes in smaller series with customers own print is now possible.
Reduce counterfeiting by using your own designed box
Happy Unboxing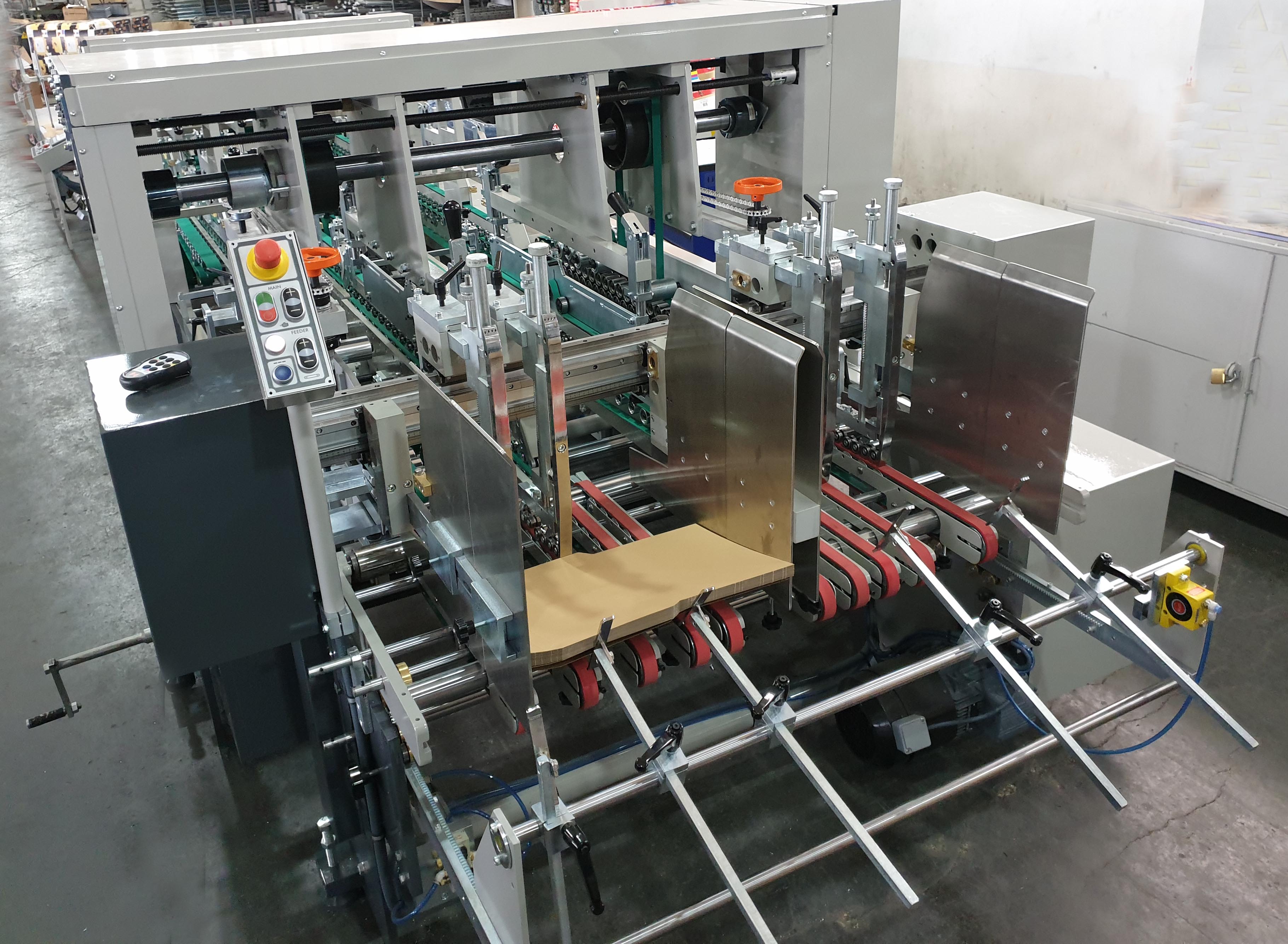 Watch it run 2 fingerlift tapes onto N-Flute
Arataper TA 130 running with 2 fingerlift tapes with alignment.
The Arataper TA130 aligns the box and applies the tape very exact so the glue free  fingerlift edge can be gripped.
Arataper easy to use wifi based control system. Tape unwind for jumbo rolls with 2500 m of tape
with kick start for reducing the tension in tape.
A test run at 100 M/Min of the wide triple version
Watch first trial  of a triple applicator system at installation in Bobst Expertfold 170
Watch an application in Jagenberg Diana 70-2 at over 150 M/Min
Arataper installed in a Jagenberg Diana 105 with a single spring loaded unwind
An installation in a Jagenberg Diana 165 with a spring loaded unwind
Watch 2 fingerlift tape + 1 tear strip on the top flap and
one reinforcement/securing tape at bottom flap
Watch the difference without and with a reinforcement tape in the bottom on this E-flute box.
The tape makes the bottom better protected against Pilferage & Theft in comparison with Lock bottom.
This Feco 0215 box can be produced cheap in an inline machine.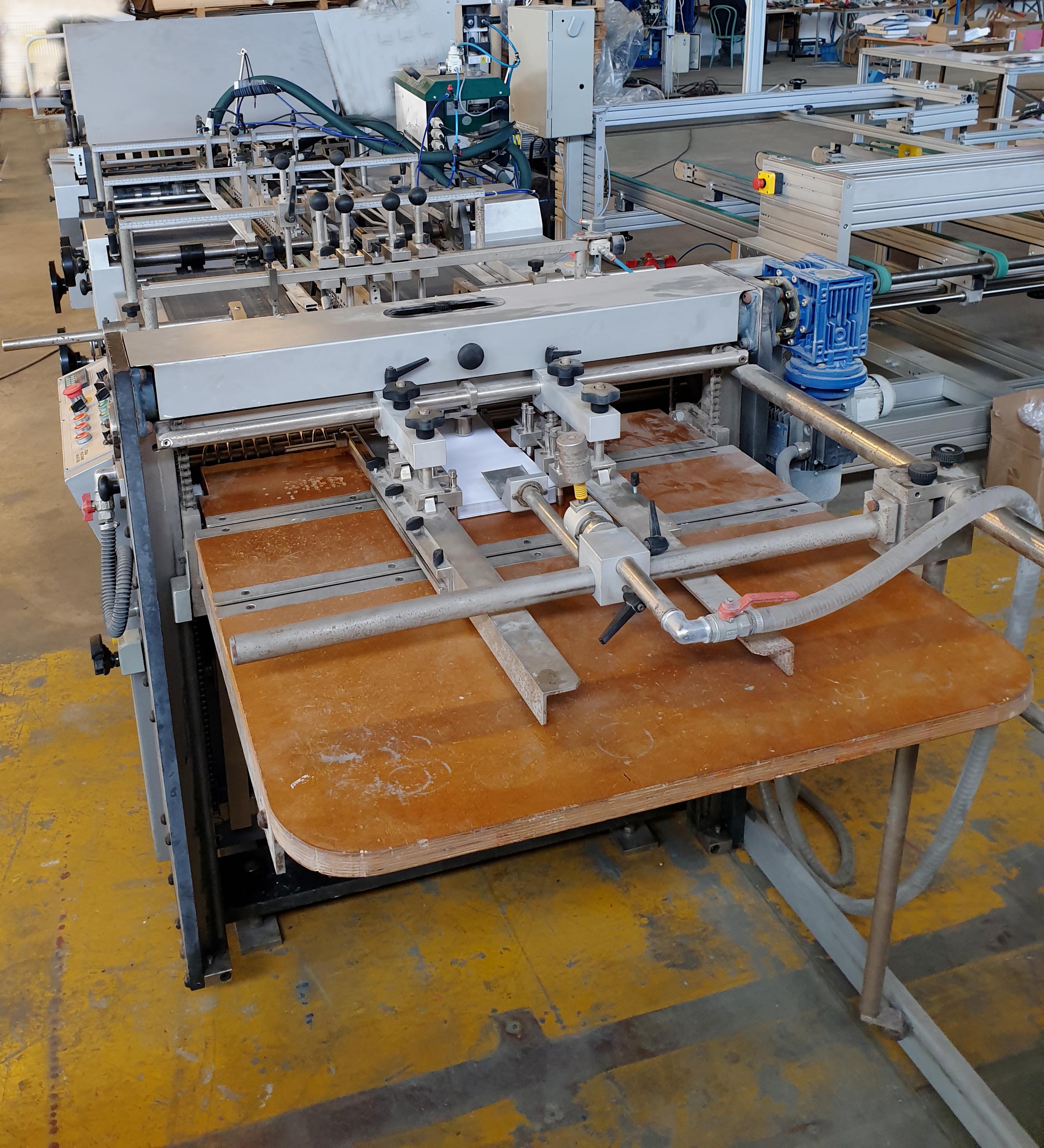 Running of a Carton for medical samples and home usage.
Application of narrow and short tapes is no problem.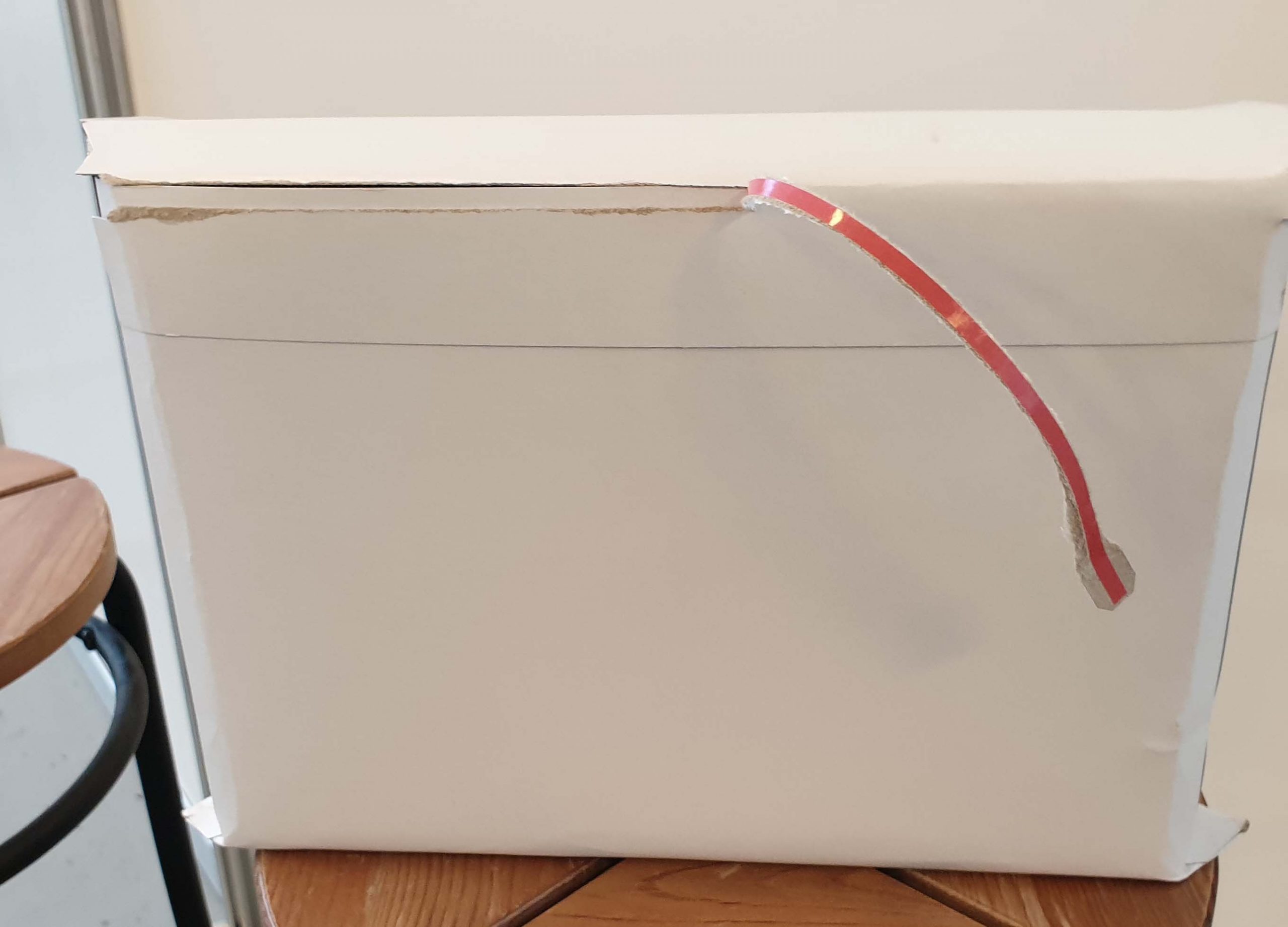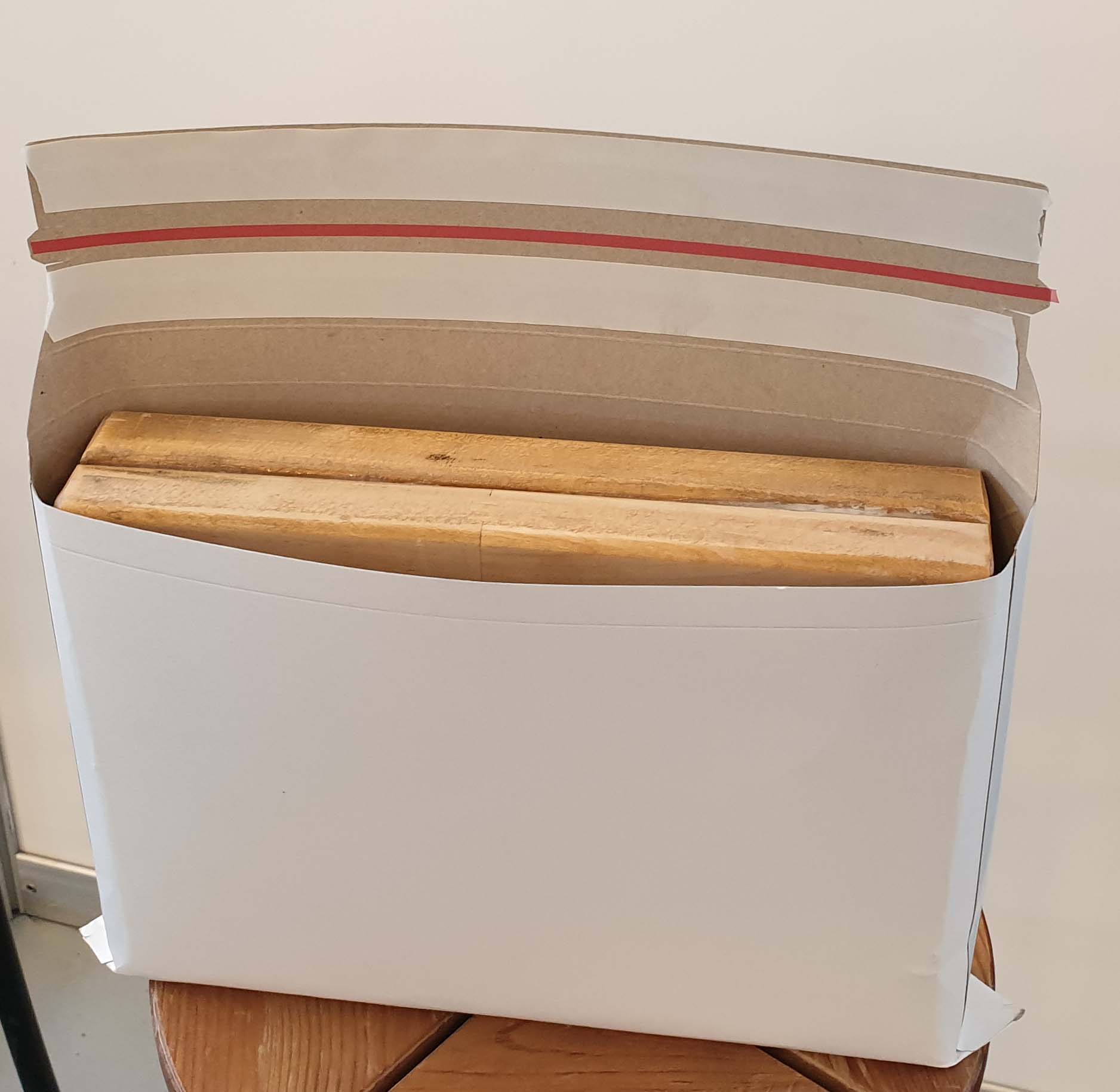 Do you want to buy boxes with double sided pressure sensitive tape? Goto www.arabox.se
[/fusion_text][/fusion_builder_column][/fusion_builder_row][/fusion_builder_container]